Convenient & Contactless Support
At Sunrise Remote I provide computer help to homes and business over the internet. I can work on Windows and Apple computers, servers, and network equipment. I can help solve issues, set up new software and systems, and provide routine maintenance. My convenient online booking system lets you schedule a time that works for you, and getting me connected is as easy as a few clicks.
I have years of professional computer support experience, both in home and business environments. I am currently employed full-time in the IT industry and offer my services with Sunrise Remote on weekday evenings. I live in Calgary, Alberta and mainly provide support to customers in Alberta and BC. I am always thrilled to meet new customers, and look forward to helping you! – Ben Drolet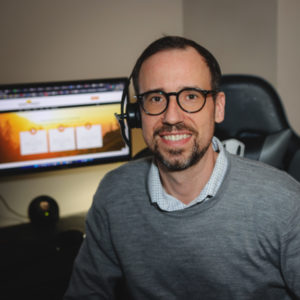 Experienced
I have many years of experience and am knowledgeable on a wide range of issues. It pays to get help from a qualified technician.
Personal
Building a relationship with you and resolving your issues to your satisfaction is my priority. Think of me as your personal computer guy!
Trusted
It is important to trust who you are letting onto your computer. I take trust seriously and am committed to building it with each customer.
Affordable
My pricing is fair and competitive, and I charge based the actual time used during the appointment, in increments of 15 minutes.
WindowS Repair
I am very experienced in Windows and can provide a high level of support in this operating system.
Apple Repair
I have years of experience with iMac and Macbook computers, and can assist with many types of issues.
Phone and Tablet Help
I can connect to your iPhone, iPad, and Android phones and tablets remotely to help resolve issues and get things set up.
Software Installation
Get software installed and configured correctly, and also updated to the latest versions available.
Virus Removal
I can remove viruses, spyware, and other malicious software that might be infecting your computer.
Security Setup
I can help you have better defense against secity threats and prevent cyber attacks.
Email Setup
Get personal or business email setup properly and configured on your mobile devices and computers.
Cloud Services
I can setup and manage your business cloud services, such as Exchange Online and Microsoft 365.
Servers & Networks
I can remotely support your onsite servers, firewalls, routers and switches, as well as active directory users.
Literally saved me about $1000!
My computer had a myriad of problems that I couldn't solve. I was going to buy a new one, but I saw Ben's service on-line and decided to give it a try. Back in January, Ben gave it a thorough go over and recommended some parts upgrades, which I had installed, and it has run like a brand new machine ever since. Literally saved me about $1000!
Angela Clyburn
Facebook
Surpassed All My Expectations
Hello, I just wanted to say thank you to Ben at Sunrise Remote Computers, for the excellent job you did getting rid of all the problems my computer had, and I had lots, you surpassed all my expectations. I am happy to pass your name onto all my friends and neighbors and thank you for the excellent price. Sincerely Thank You Ben
Paul Lavieille
Google
Very Professional
Ben is such a nice guy, very professional and easy to work with. We run to him whenever we have a problem with our computer. Wow, I can't imagine our computers without his help, he is like a genius with this thing and would like to add a very reasonable price. Thank you, Ben, for your great help since 2014, we wish you blessings always!
Airdrie Moving